中文簡体字版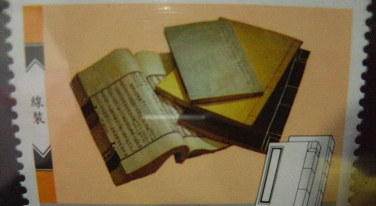 潘金莲和武大郎
前几天,
我在公园运动的时候,
有一群人在聊着潘金莲和武大郎,
这是水浒传里面的一个小故事。
最近电视刚好在上演"水浒传"。
结果有人拿来比喻,
隐指某个首长和其未来的搭档...(刚好是一女一男)
隐指某小港和某大国...(刚好是小港跟随着大国)
讨论到了最后,
潘金莲胜出,
我都被说得哑口无言了,
一时之间,
我很难接受
因为我认为背叛婚姻就是不道德的。
但后来想了想,
我也想开了,
现代的年轻人,
走南闯北,
不像我们以前,
从没走出过村庄,
时代不同了。
这是他们讨论的内容,不是我的意思...
在讨论之中,
我发现,
他们认为武大郎的确是样样好,就是有一大不好。(长的丑)
某首长的未来搭档,他的一大不好就是包庇/护短。
某大国,他的一大不好就是鸭霸。
而潘金莲则是样样好...要说不好,就是被引诱,背叛。
但被引诱,背叛。
到了最后,
被那2位少数的妇女给扶正了。
他们2人说:
女人受到了引诱,错误不在她,是男人不够好。
因为女人,95%受到了引诱,也不会离开,
会离开,绝对是男人太差劲了。
男人就不同了,
95%的男人都很容易被引诱,
被勾一勾,就离开了,
就算那女人再完美,只要有人去引诱那男的,
那男人就跑了。
没跑的男人,是没人去引诱,不然就是诱惑力不够大。
男人和女人,在被引诱的时候,抵抗力有差这么多吗?
听她们说的好有道理喔,
我都无言以对,
潘金莲到了现代,
被框正了。
她们那群人,
讨论的内容,
人不是关在笼中的小鸟,
人是会和外界来接触的,
所以被引诱并非不道德,
而是原本的不够好,
才会被引诱。
有人被钱财来引诱
有人被外貌来引诱
有人被未来所引诱
有人被希望所引诱诱
有人被好话所引诱诱
有人被体贴所引诱诱
有人被事业所引诱
有人被俸禄所引诱
有人被高官高爵所引诱
人们无时无刻不在羡慕着别人
就算出家当和尚
也受着引诱
所以在这个时代,
外部的引诱,是无处不在的,
不是古代那种不出家门百里路的年代了。
我这里说的是潘金莲和武大郎的故事
只是闲聊而已,
或许大家有不同的看法,
勿太介意,
这不是我的想法,
只是我听来的,
每个人有每个人的想法,
大家看看就好,
不必太在意思。
---
---
English version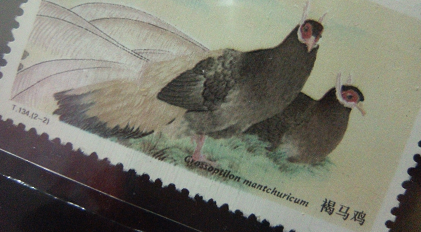 Pan Jinlian and Wu Big
some days ago,
When I was sporting in the park,
A group of people are chatting about Pan Jinlian and Wu Big.
This is a small story in the "Water village of tiger".
Recently, TV just happened to stage the "Water village of tiger".
As a result, some people used the analogy.
like a certain head and its future partner... (just is a woman and a man)
like a small port and a big country... (just is a small port follows a big country)
At the end of the discussion,
Pan Jinlian won,
They said won it, let me speechless.
Even have for a while,
I am very difficult to accept
Because I think betrayal marriage is immoral.
But then I thought about it,
I also want to open,
Modern young people,
Walking south, Walking north
Unlike us before,
Never walked out of the village,
The times are different.
This is what they discussed, not what I meant...
In the discussion,
I found,
They think that Wu Big is indeed very good, that is, there is a place not good. (he long ugly)
The future partner of a certain leader, his great badness is "protection short" .
that big country, its great badness is "Arrogant" .
two womens of them, say , Pan Jinlian is very good...
Two of them said:
The woman if tempted, the error was not in her, is the man was not good enough.
Because women, 95% by tempted and will not leave.
Will leave, absolutely is that man too bad.
if is men,
Men are different,
95% of men are easy to be tempted,
He was hooked and left.
Even if his woman is perfect, as long as someone is going to lure the man,
The man ran away.
A man didn't to left, is because no one to seduce he, or the temptation is not big enough.
Men and women, when they are by tempted, resistance is diferent ?
Listening to what they said is justified.
I am speechless,
Pan Jinlian if is at the modern times.
She is no bad.
Their group of people,
The content of the discussion,
People are not birds in cages,
People will come into contact with the outside world.
So being tempted is not immoral.
But the original is not good enough,
So Will be tempted.
Some peoples are lured by money
Some peoples are lured by appearance
Some peoples are lured by the future
Some peoples are lured by hope
Some peoples are lured by good words
Some peoples are attracted by being considerate
Some peoples are lured by the cause
Some peoples are lured by pay
Some peoples are tempted by the high official
People would envy others
if left his family to do monk
Also would have other lured
So in this era,
External seduction is ubiquitous,
not like the ancients that didn't leave his home.
What I am talking about here is the story of Pan Jinlian and Wu Big.
Just chatting,
Maybe everyone has a different opinion,
Don't mind too much,
This is not my mean,
this is just what I heard,
Everyone has the idea of ​​everyone...
---
---
中文繁體字版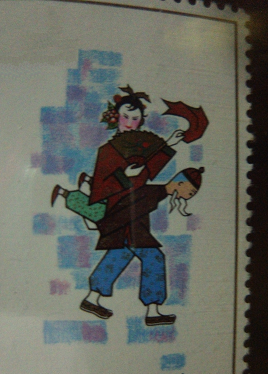 潘金蓮和武大郎
前幾天,
我在公園運動的時候,
有一群人在聊著潘金蓮和武大郎,
這是水滸傳裡面的一個小故事.
最近電視剛好在上演"水滸傳".
結果有人拿來比喻,
隱指某個首長和其未來的搭檔...(剛好是一女一男)
隱指某小港和某大國...(剛好是小港跟隨著大國)
討論到了最後,
潘金蓮勝出,
我都被說得啞口無言了,
一時之間,
我很難接受,
因為我認為背叛婚姻就是不道德的.
但後來想了想,
我也想開了,
現代的年輕人,
走南闖北,
不像我們以前,
從沒走出過村莊,
時代不同了.
這是他們討論的內容, 不是我的意思...
在討論之中,
我發現,
他們認為武大郎的確是樣樣好,就是有一大不好.(長的醜)
比如某首長的未來搭檔,他的一大不好就是包庇/護短.
比如某大國,他的一大不好就是鴨霸.
而潘金蓮則是樣樣好...要說不好,就是被引誘,背叛.
但被引誘,背叛.
到了最後,
被那2位少數的婦女給扶正了.
她們2人說:
女人受到了引誘, 錯不在她, 是男人不夠好.
因為女人, 95%受到了引誘, 也不會離開,
會離開, 絕對是男人太差勁了.
男人就不同了,
95%的男人都很容易被引誘,
被勾一勾, 就離開了,
就算那女人再完美, 只要有人去引誘那男的,
那男人就跑了.
沒跑的男人, 是沒人去引誘, 不然就是誘惑力不夠大.
男人和女人, 在被引誘的時候, 抵抗力有差這麼多嗎?
聽她們說的好有道理喔,
我都無言以對了,
潘金蓮到了現代,
被框正了.
她們那群人,
討論的內容,
人不是關在籠中的小鳥,
人是會和外界來接觸的,
所以被引誘並不是不道德,
而是原本的不夠好,
才會被引誘.
有人被錢財來引誘
有人被外貌來引誘
有人被未來所引誘
有人被希望所引誘
有人被好話所引誘
有人被體貼所引誘
有人被事業所引誘
有人被俸祿所引誘
有人被高官高爵所引誘
人們無時無刻不在羨慕著別人
就算出家當和尚
也受著引誘
所以在這個時代,
外界的引誘, 是無處不在的,
不是古代那種不出家門百里路的年代了.
我這裡說的是潘金蓮和武大郎的故事
只是閒聊而已,
或許大家有不同的看法,
勿太介意,
這不是我的想法,
只是我聽來的,
每個人有每個人的想法,
大家看看就好,
不必太在意思.