Hi all,
After my girl fell asleep I was not sleepy yet, I started enjoying a Mexican movie with Eugenio Derbez, no returns are accepted.
Sipnosis
This is the story of a man "Valentin" who had no responsibilities, walked the world without worries or obligations, apart from being a single womanizer who only thinks of him. One day a woman arrives at her door with whom she once had an affair, she tells him that she has a daughter from him, who is given to load her and asks for money to cancel the taxi. But in that the woman does not return leaving the girl in her responsibility.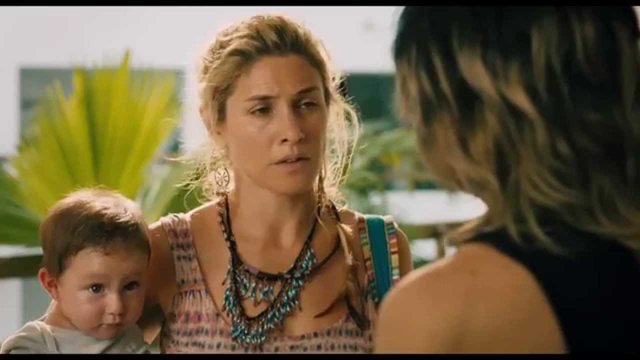 Source
From there, Valentin begins to change his life, in having a girl under his responsibility, he first begins a trip to Los Angeles in search of Mother Maggie, arrives to Los Angeles illegally. This is where she worked before, she begins to ask, but not understanding her language does not allow her to enter the hotel, to which Valetin manages to enter. This leaves Maggie on the ground floor, when he continues to ask at the Hotel, from the Window of one of the Rooms he realizes that Maggie is crawling towards a pool and yells at him, but in seeing that the girl continues, he tries to launch, but his fears are reflected by a pack of wolves, to which to save the life of the girl this is launched from the highest lance of the Hotel, in that a film director sees what Valentin did, reaches the pool to talk With Valentin he offers you a job.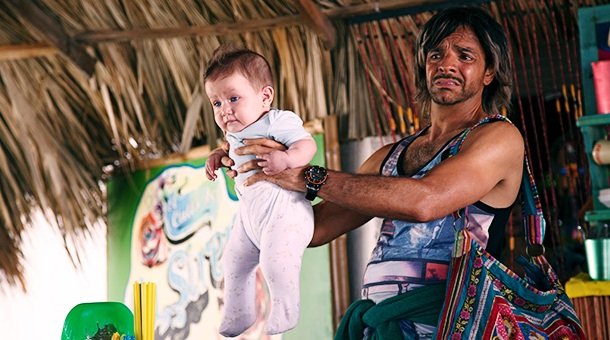 Source
Valentin not getting Maggie's mother accepts the job, after 7 years since Valentin is not the man who once was in the years of living with that girl, made his life change overnight, I give her her love, care, I always talk to her about her mother, she said she was traveling the world, she was described as a hero. For the well-paid work Valentin had given him the opportunity to have Maggie with luxuries and good health care, one day in a visit to Dr. Valentin is given a vaccine informs him that the drug is not doing any in effect, from there Valentin makes every day with his daughter special and unique. But it is not expected that he will meet Maggie's mother again and change everything around him.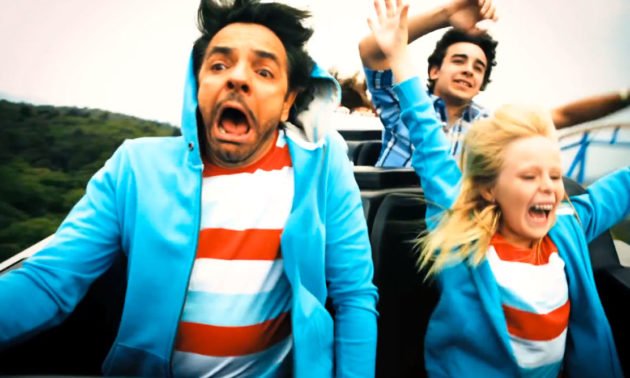 Source
Details
This is a film that his comedy thanks for the director and the actor finds a drama, this was co-written, directed and acted in the protagonist Eugenio Derbez. This has been a movie that broke the Raking at the box office.
Where he also won different awards such as:
Platinum Awards in the category Best Male Interpretation in 2014.
People's Choice in the category Best comedy movie in 2013
Young Artist Award in the Best Leading Young Actress in a Feature Film 2014 category
ACE Awards in the Cinema category Best first job 2014.
Analysis
It is a funny movie thanks to its actors, that although in reality I confused him I did not expect the end of this film, sad crying, but when Valentin's words of how he imagined his daughter with his Grandfather in his arms teaching her to make Brave. This movie leaves no teaching:
"Life is like a roller coaster, sometimes you feel joy, other times you feel fear, there are moments of sadness, moments of anger, and there are times when everything simply combines and causes you to disappear from the world. But definitely the hardest moment you are going to go through is the loss of a loved one, although you know that they will always be there with you, the void that remains is impossible to fill; but you know that they will always be by your side taking care of you and giving you strength to face life but this time without them.
These words of the author are very true, it is for them that we should enjoy our days as if it were the last to share with our loved ones always, because we have a borrowed life that tomorrow we can no longer be, but our memories will remain and love. So live your life to the fullest and share with your parents do not forget or leave aside, they gave you life, less your children they are what will be by your side until the day of your departure.
I love you Mommy, you are very important in my life thanks for being by my side and helping me with my daughter while I go to work in the morning, when I am working on this platform. Thank you for guiding me on this path of Being MOTHER AND FATHER FOR MY DAUGHTER ...
How the night of the morning can change your life: This very true the arrival of a girl in your life changes completely, here the actor valentin can be seen at the beginning that he was someone without responsibilities, he never wanted to take anything seriously, he was free to do What he wanted, until a girl arrived at his door from there changed everything, made him a responsible and hardworking person, worrying about his daughter night and day. Giving you all the well-being and elove. In my experience as a Mother if my daughter has changed my life filling her with joy and blessings, Daniela is my rainbow that clears my sky showing me a new day with her smile and love, she is everything to me, for her I give everything every day .
I love you Daughter Daniela, you are my greatest treasure….